Seeker for Weddings & Special Occasions
the best way to enjoy santa barbara with your guests, friends, or colleagues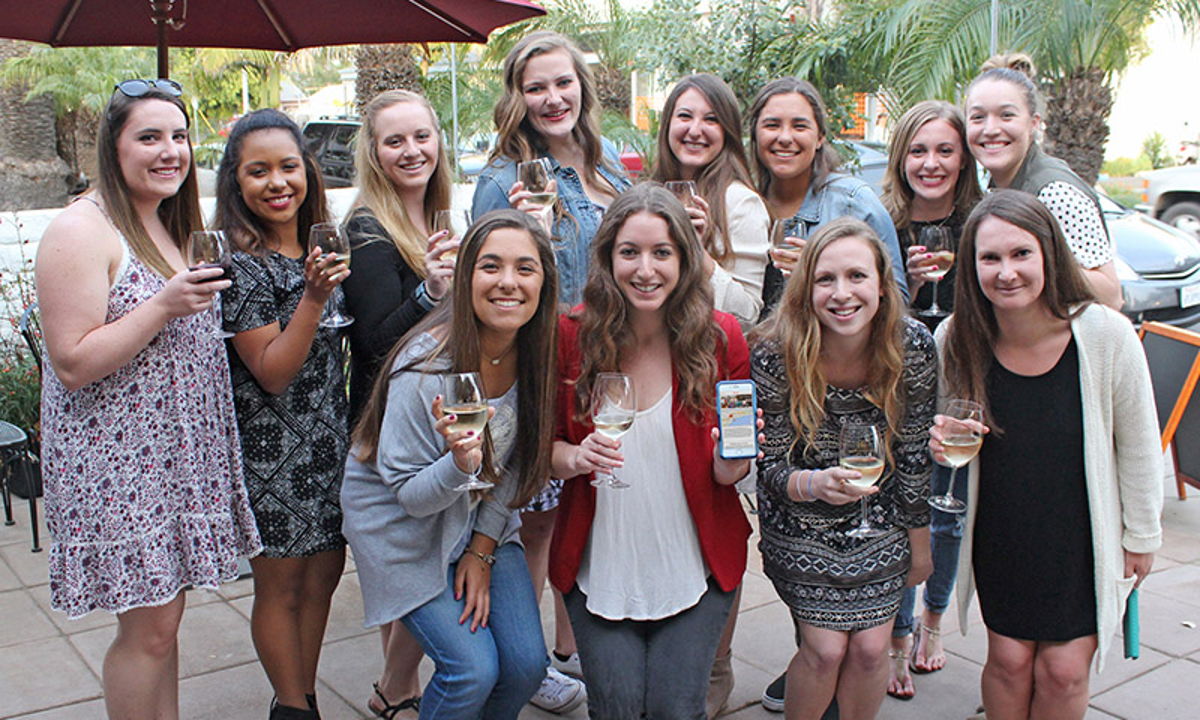 Make your group feel special
Do you want to organize a special activity for your group of guests coming to Santa Barbara?  Why not welcome your loved ones by treating them to an unforgettable wine or craft beer experience in Santa Barbara?  All wine or beer is included in our packages, as well as maps and information. All you need is a smartphone. Choose a package, select a quantity, purchase, and go play! 
 Let your guests enjoy the beautiful surroundings as they leisurely stroll through the hippest neighborhoods on their self-guided tour.  Your guests simply show the server at each location what item they want to redeem using their smartphone.  Additional discounts are included if anyone would like to purchase a bottle or other tasting room merchandise.  View our packages to see what items are included and to purchase.
Seeker can help customize your experience.  We offer add-on services, including food, photographers, transportation, games, and more!  Contact us to arrange add-on services and discuss details. Click here to read Seeker's Guide for Group Outings.
---


Why choose Seeker packages?
Perfect for guests visiting from out of town
No planning or reservations required (please notify tasting rooms if you are traveling with a large group)
Fun activity for parties, special occasions, and groups of all sizes
Great gift or welcome item to make your guests feel special
Packages can be used immediately
No payment on site (aside from tip)
Phenomenal value
Your options:
Purchase packages for your entire group, or request that they purchase an individual package
Send the unlock codes electronically, or have them printed on personalized cards
Organize a time for your group to start the tour together, or encourage them to go on their own time
Enjoy the hottest spots in santa barbara
The Funk Zone and Pier areas include over 20 wineries and tasting rooms. If you've never visited the Funk Zone, check out this map.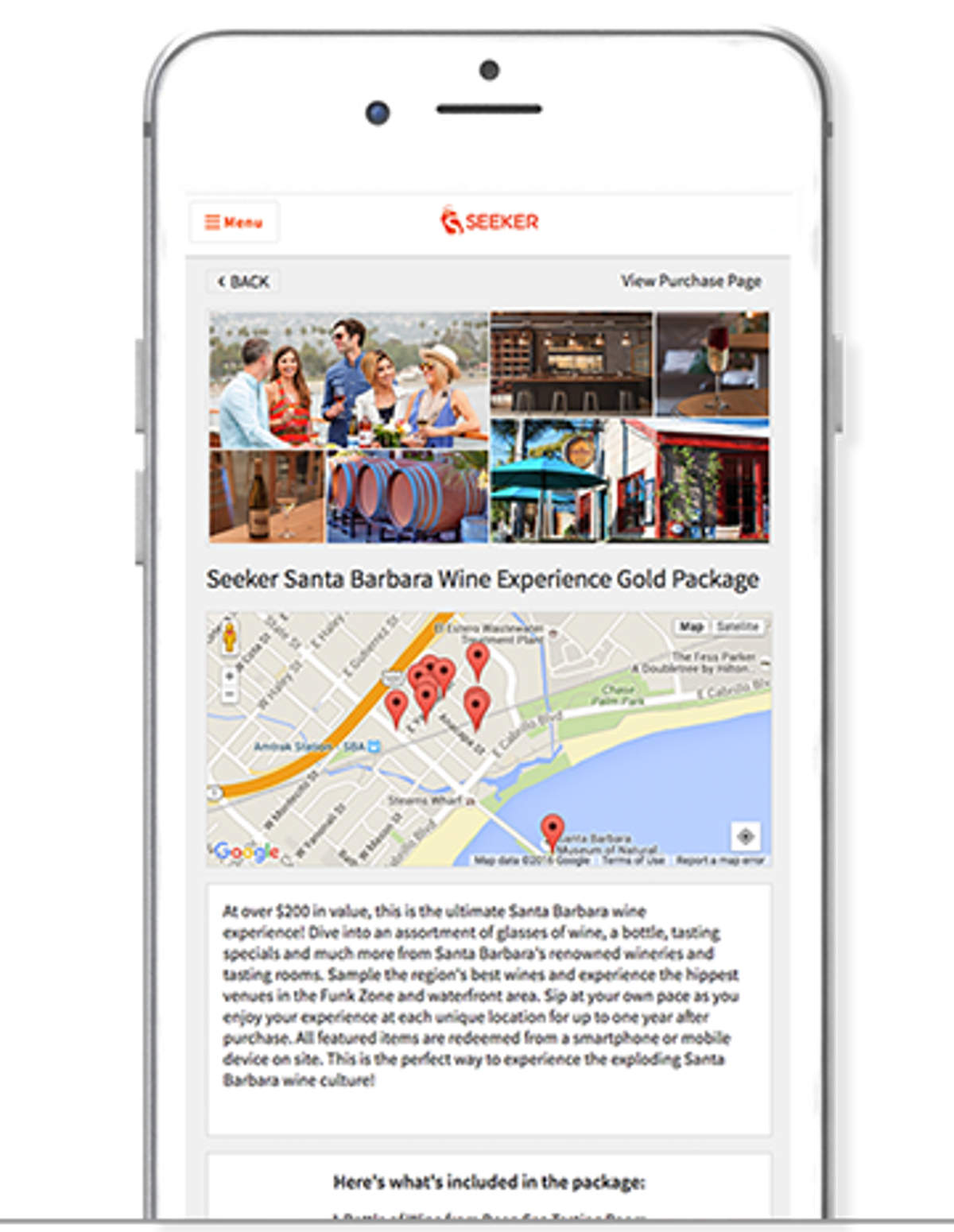 How do I use this package?
All Items are redeemed from a mobile device. You must have a smartphone and internet to use the package. More on How to Use.
Do I need to purchase packages in advance?
Seeker packages can be purchased at any time, in any quantity, and immediately allow individuals to start redeeming their items.  Please check with each tasting room to see when they are open.  
Can I get a group discount?
Please Contact Us to inquire about group discounts.
Can I purchase multiple packages at once?
You can buy as many packages as your heart desires!  You can register them in your account, send them to others in your group electronically, create personalized code cards to give them in person, or a combination of the options.
Who do I contact for questions or support?
Feel free to Contact Us with any questions.  We will respond immediately.
We also have a General FAQ with more information